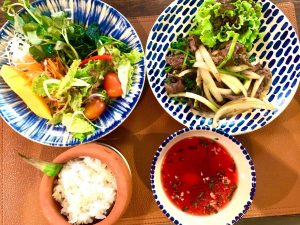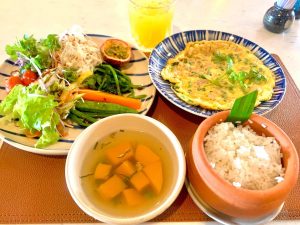 Ho Chi Minh City is convenient because it has a lot of delivery and fast food.
Many people may feel that they are short of vegetables.
Please try Vietnamese food x fresh vegetable buffet.
Since many Vietnamese people are concerned about their health and beauty, regardless of whether they are men or women.
It is also used as a Vietnamese food that can be easily eaten by foreigners.
During the 1st anniversary promotion, it will be 89,000 vnd (including VAT).
Professional Style Hotel Ho Chi Minh Restaurant
26 Thi Sach Street, Ben Nghe Ward, District 1, Ho Chi Minh City
No reservation required.
The campaign price is 89,000 VND (until the end of October 2020).
The main dishes you can choose will change depending on the day of the week.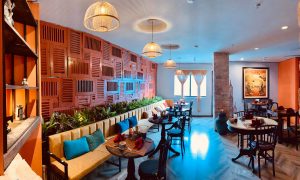 66 seats.
There are also sofa seats, so those with children and those who want to spend a relaxing time at the cafe are also safe.
Also, it is open from 11:00 to 12:00.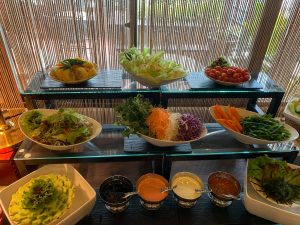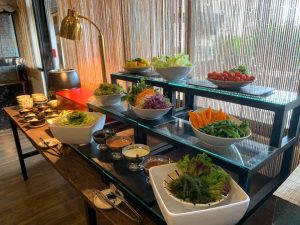 This is a fresh vegetable buffet.
We offer boiled vegetables, raw vegetables, and stir-fried vegetables.
It is popular because you can eat a lot.
Daily soup is also available. (Back right of the photo)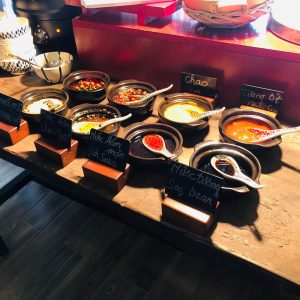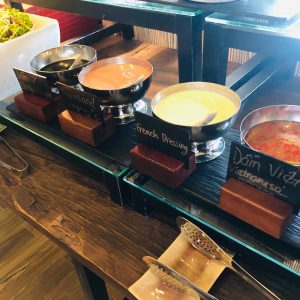 We also have a lot of dressings and sauces.
have fun.
Personally, I recommend French dressing at first.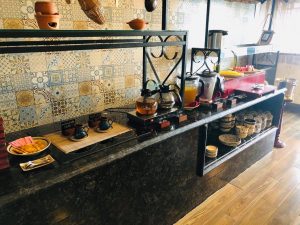 Coffee, tea, green tea, passion fruit juice
Dragon fruit, watermelon
Etc. are also available.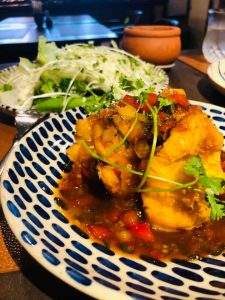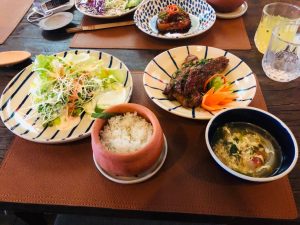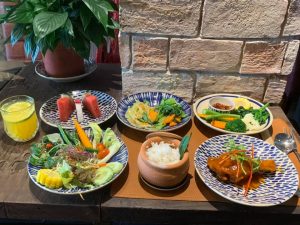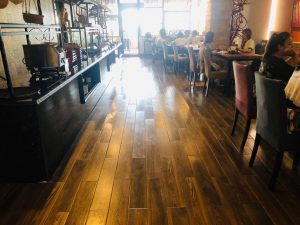 When everything is complete, it looks like this.
It seems that I take salad every day, so it's hard to get it, and it can be troublesome to make it just for myself.
An increasing number of Vietnamese are concerned about beauty and health.
Many Vietnamese in Saigon, who have abundant fast food and delivery, are actually worried about the lack of vegetables.
If you feel that you are short of vegetables recently, please come and visit us.
We are waiting for you.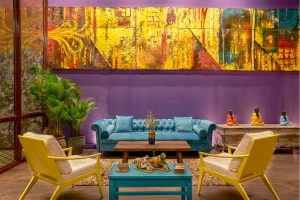 Prostyle Hotel Ho Chi Minh
26 Thi Sach Ward, Ben Nghe Ward, District 1, Ho Chi Minh City, Viet Nam
TEL:028 3827 2838
E-mail:info@prostylehotel-hcm.com
google:https://g.page/prostylehotel?we
WEB:https://www.prostyle-hotels.com/hcm/en/